Living Changes to Help People Stay Safe and Independent at Home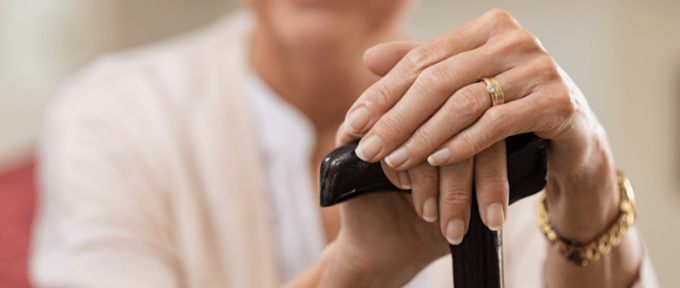 This is a sponsored post written on behalf of Agincare.
As we get older, some of the daily tasks we used to find easy to carry out and take for granted may not be as straightforward anymore. Whether it's reaching up to find something in a cupboard or making a cup of tea, it's inevitable that as we grow older in age, our mobility and health can be affected. Although this is something a large number of people are faced with, it doesn't mean you're no longer able to live independently and safely.
Being independent is something we all appreciate, no matter how young or old we are. It's inevitable that having our independence taken away from us can negatively affect our lifestyles, so it's important to prevent this. In later life, health issues such as hearing impairments and more severe problems like Alzheimer's disease become more common, but there are a number of ways individuals who have these problems can still live independently.
As part of their latest campaign, Agincare wanted to share some simple changes which can be made around the home, for people with some of the most common health issues in later life. Five floor plans have been created and outline how it's still possible to live independently and safely, even if you have issues such as frailty and Dementia.
Below are a few examples from the Agincare campaign.
Dementia
For someone living with Dementia, their own home is a place of safety and comfort. It's widely known that Dementia affects people's memory, so it's important to take this into consideration if a family member has the illness and wants to live alone.
To begin with, as Dementia can make people forgetful, it's important you make sure they can come to no accidental harm. It's a good idea to fit overflow plugs wherever there are taps, such as in the kitchen and bathroom; which will prevent the risk of flooding. If your friend or relative often tries to leave their home, then sensor alarms are a great way to alert you when this is happening, which then means you can check if they're ok and need any assistance.
Visual impairment
When having a visual impairment, living alone can be challenging, but this doesn't mean it can't be done. A number of simple changes around the home can go a long way in this case and they don't have to come at a price.
It's important that during the day, as much natural light is brought into the home as possible. Using different textures for items of furniture and other commonly used products will allow people to easily distinguish where they are and how to safely move around. Bright colours can often help individuals with visual impairments, so opting for contrasting colours when it comes to furniture can make objects become clearer.
Frailty
As we grow older, frailty is something we will all experience, but again, simple changes around the home can ensure we live safely and independently.
Falls are a lot more common for people in later life, so it's important to minimise any risks as much as possible. Making sure furniture is spaced out means there are no narrow gaps you need to manoeuvre through. Reaching up to find things in cupboards can also result in falling or other types of injury, so it's wise to put storage boxes on top of units to make life that little bit easier.
After looking at Agincare's floor plans and the changes they have suggested, you can start to see that people with health issues can live safely and independently. Whether it's fitting sensor alarms or making sure furniture is spaced out as much as possible, a number of simple changes can make someone's life more safe and secure.
We want to know what you thought of the points mentioned and the floor plans Agincare have created. Join in the conversation on social, using #HomeForTheElderly.
---
If you would like to feature on Disabled Living's blog please send an email to: info@disabledliving.co.uk