LimbPower Create New Player Pathway Resource to Increase Engagement in Activity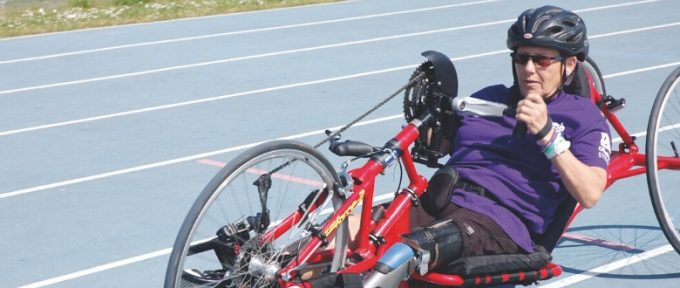 LimbPower have introduced their new player pathway resource to increase sport activity for athletes and non-athletes with a limb impairment. Sport is for everyone, whatever your age or physical ability. Access can be more challenging for persons with a limb impairment and there can be a myriad of questions, challenges and barriers to overcome, whether you're just starting to get active or progressing from beginner to a higher level.
Questions such as, where do I start? How do I access opportunity to try a particular sport? How do I return to a sport I used to play? How do I achieve my goals and ambitions?
The new Player Pathway resource for athletes and non-athletes with a limb impairment produced by LimbPower (with support from Sport England's Inclusive Sport Fund and the Activity Alliance), answers some of these questions and will support you in knowing where and how you can access physical activity and sport.
"One of the major barriers to participation in physical activity and sport is access to information. This new Player Pathway resource is an excellent addition to LimbPower's suite of information sheets on Accessing Sport and Physical Activity. Each resource we create is designed to fill a knowledge gap to enable individuals with limb impairments to access physical activity and sport." – Kiera Roche, LimbPower CEO
The resource clearly shows the different opportunities from grass roots to elite level and highlights the organisations who can support you on your journey and how you can access this support.
The resource also highlights where and how LimbPower can support you at the different levels of participation.
"The Player Pathway is a fantastic new resource," says LimbPower Patron Richard Whitehead. "Not only does it support individuals who want to take part in social physical activity, it also provides guidance for those who want to aim higher and compete at events or games meetings. In addition, importantly the factsheet enables coaches to understand where to sign post for the next opportunities available." he adds.
This new resource sits alongside LimbPower's suite of Accessing Sport and Physical Activity Fact Sheets created to engage individuals with limb impairments in physical activity and sport. The new resource factsheet is available free to download from the LimbPower website www.limbpower.com. For further information please contact LimbPower's Sports Development Officer Andy Brittles at andy@limbpower.com.
If you would like to share your news with Disabled Living, please get in touch with us via email: info@disabledliving.co.uk