How To Keep Active And Overcome Mobility Issues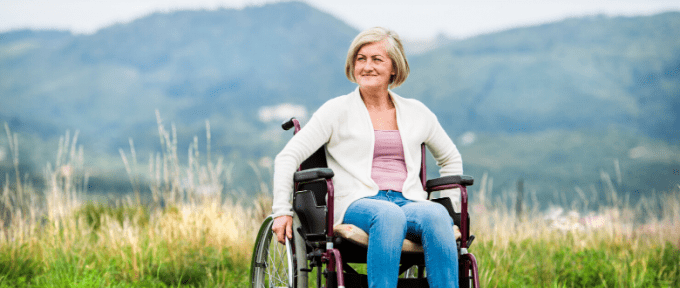 This is a guest blog by CareCo who feature in Disabled Living's Supplier Directory.
While most of the country is struggling to come to terms with the "new normal" that is life without a coronavirus vaccine, for many people with mobility issues life is really not all that different. Many elderly people, especially those who have developed mobility problems due to chronic medical conditions, are used to spending weeks or even months indoors, with infrequent trips out to a shop or café.
Those who have family carers to take them out are the lucky ones, many others are effectively stranded at home, and this simply worsens physical health, and can cause mental health problems associated with loneliness and isolation. That being said, there are now many tools that can provide much needed assistance, so let's run through some of the most useful items that help people to stay active.
Staying Active in the Home
Ask a young person about being active at home and they will think you mean treadmills and home gym equipment, but as we get old, anything that requires movement can become a challenge.
The first challenge many people face each day is getting out of bed. When your muscles are refusing to do what the brain wills, you need to get some mechanical assistance in the form of an electric adjustable bed – these beds are not just for making reading in bed easier! At the press of a button your back is raised, and you can swing your legs around to the floor and stand up. Beds such as the Milton Electric Bed come in all sizes from small singles to king size, and have a choice of mattresses.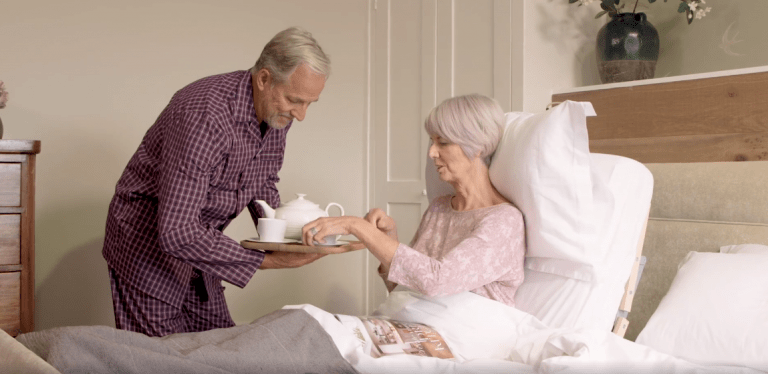 Walk Safely Around the Home
Walking aids are not just for shopping, although this is where they are most often seen. A good wheeled walker allows you to get around your home without worrying about falls, and many also provide a tray to make carrying food and drinks safer and easier. The Deluxe Height Adjustable Trolley has 2 trays and hand brakes, making it one of the best indoor walking aids around.
Leaving the House
Of course, the biggest challenge for many people is leaving the house. If your legs are weakened due to arthritis or other illness, or your sense of balance impaired, then going for a walk is often not an option. But a good quality wheeled walking aid provides enough the stability and support to get you up and out again. Walking aids such as the Atlas Lightweight Rollator were made famous this year when Captain Tom used one to walk lengths of his garden to raise money for the NHS. These walking aids can support up to 136kg (21st 6lbs) and have a seat so you can rest your legs too. They are much more advanced than the traditional Zimmer frame that many people think of when they first hear mention of walking frames.
Helping Others Out
Of course, it is not just people with mobility issues that get out less. Many people who care for somebody that has mobility problems effectively become isolated with them, as it becomes harder and harder to leave the house together. Investing in a good quality transit chair is vital if your partner, or a child has mobility problems, as it allows you to both get out the house together.
Modern transit wheelchairs are very lightweight and easy to manoeuvre, and they come with brakes too so you can safely stop. For instance, the I-GO Airrex comes in a range of sizes for greater comfort, as easy to operate brakes, large wheels for a smoother ride, and only weighs 12kg, which makes lofting it into a car boot, or storing away at home, much easier.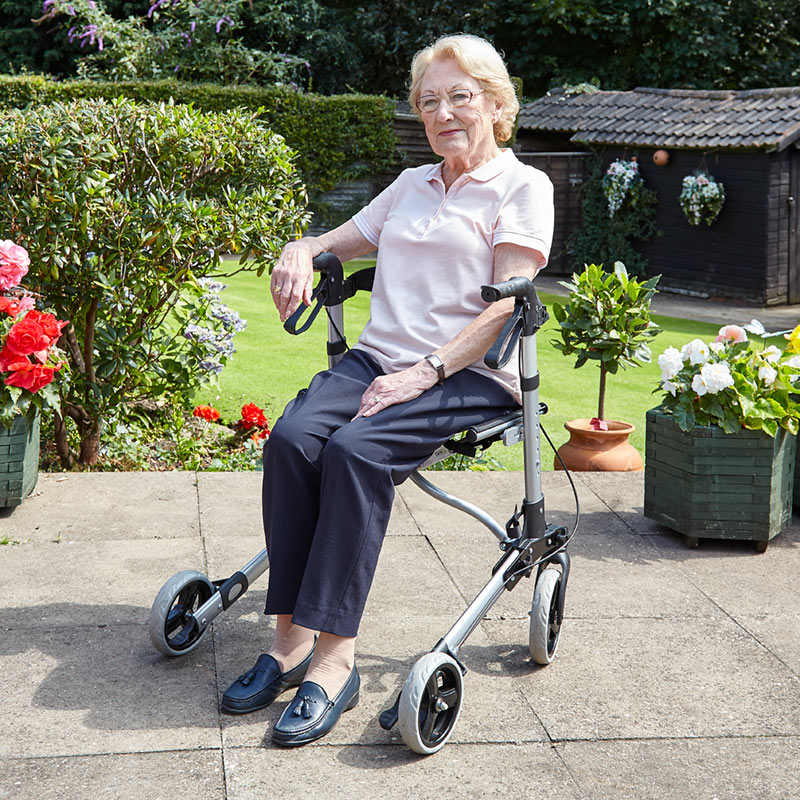 Enjoy the Garden Again
If you are lucky enough to have a little garden, then you really must try to get out and do a bit outside. Gardening provides gentle exercise and is therapeutic too. If bending over to dig out weeds is no longer possible, then a Long Reach Trowel allows you to dig out those weeds from a chair, and if your hands have been weakened by arthritis, then an ergonomic trowel can solve this problem too, with a handle that is easier on the wrist and does not require as much grip strength as a standard trowel.
Getting older and frailer is a challenge that we will all face, but with the right mobility aids and assistance we do not have to give up an active life. We have the tools at our disposal to live a more independent life for longer than any of our ancestors were ever able to do, regardless of mobility issues.
If you would like to feature on Disabled Living's blog please get in touch via email info@disabledliving.co.uk