World Art Day – Celebrating the Power of Art for All Children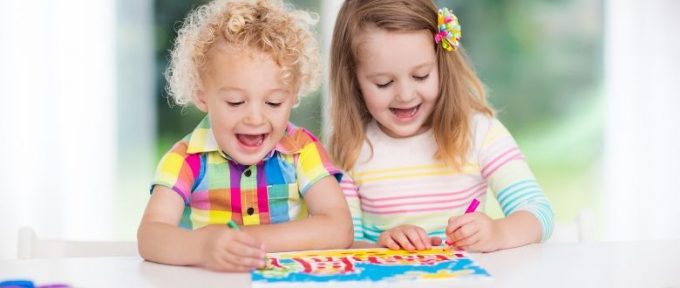 Neve Spicer from We the Parents is one of our new guest contributors on Disabled Living's blog. Neve is a passionate advocate for art, play and creative learning. She talks about the benefits of learning art to coincide with this year's World Art Day.
Today, on Leonardo da Vinci's birthday, people around the globe are celebrating World Art Day. It's a perfect time to acknowledge and appreciate the power of art and arts education in all our lives.
Art: A Field of Equals
All children learn differently. For some disabled children, these learning differences can make it more challenging to engage in and enjoy the same activities as their peers. But when it comes to art and creative expression, each child is on a level playing field.
The essence of art is self-expression. For as long humans have been around, they have used it to communicate feelings and ideas, the very nature of which are personal and subjective. Like all others, disabled children have a deep well of personal experience and imagination to draw upon. They are at no disadvantage. And, what's more, there isn't the pressure to conform or do things in the same way as everyone else.
The Benefits of Arts Education
For all children, learning arts cultivates cognitive abilities, nurtures positive character traits, and fosters critical thinking. It expands awareness, increases empathy, and develops an array of social skills. What's more, the arts allow learning opportunities and expressive possibilities for students who don't always fit the traditional academic mould. And that's just the start! This visual guide highlights an incredible 51 powerful ways that learning arts reward children and young people.

Creating Space for Art in the Home
A great idea is to designate a space for creativity and art in your home. This can be a whole room or a portion of one. The important thing is that it remains a permanent art zone where children have easy access to the tools and materials to create their mini masterpieces. A wipe-clean table is ideal and there must be plenty of storage to keep pencils, pens, and everything a creative mind may be inspired by. A devoted display area will also help kids to take pride in their work. It can be as simple as a string and pegs.
Allowing Children to Do It for Themselves
Avoid the impulse to continually step in as a disabled child first learns how to use and manipulate new art mediums. It is important that they are given space to explore and use their problem-solving skills as they get a feel for paints or clay or fabric or any myriad of different materials and tools. This will lead to greater learning and personal satisfaction as they create their art independently with minimal adult intervention.
Visit We the Parents to discover more interesting articles on Neve's blog.